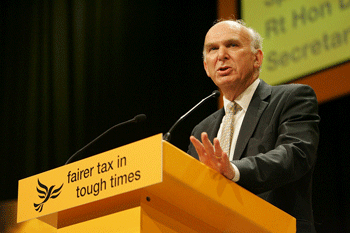 Plans to help identify and close loopholes in zero hours contracts have been revealed in a new consultation launched by business secretary Vince Cable.
The Government believes plans to ban the use of exclusivity clauses in zero hours contracts might result in loopholes, which could see contracts from a minority of employers guaranteeing just one hour of work.
The consultation seeks advice from businesses, unions and individuals on the best methods of preventing this scenario and whether pre-emptive steps are necessary. It also proposes options - such as civil penalties - which workers could use to seek justice if they are treated unfairly by their employer because they found work elsewhere while on a zero hours contract.
Cable said: 'We are tightening the screws on rogue employers who try to abuse workers on zero hours contracts.
'We are looking closely at any potential loopholes that could arise from a ban, to ensure that these are closed off and no one can get round the new law. We are also ensuring there is access to justice for workers treated unfairly.
'The evidence shows that the vast majority of zero hours contracts have been used responsibly by many businesses for many years, but unfortunately we know that some abuse does take place.
'This is why we are bringing in new laws to ban the use of exclusivity clauses in zero hours contracts, which currently stop employees getting other jobs if they need to top up their income.'
The Government also announced plans to develop sector-specific codes of practice to guide the use of zero hours contracts, and improve the information available to individuals and employers.