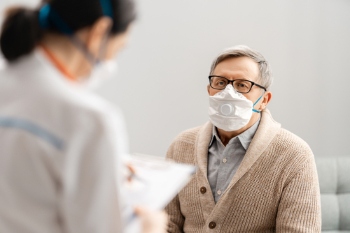 Mortality rates during the pandemic are twice as high in insecure jobs than in other professions, a TUC analysis has revealed.
The union body has looked at occupations with a higher proportion of workers on contracts that do not guarantee regular hours or income. It also looked at workers who are earning less than the Government's National Living Wage.
The analysis revealed that the COVID-19 male mortality rate in insecure occupations was 51 per 100,000 people aged 20-64, compared to 24 per 100,000 people in less insecure occupations.
The COVID-19 female mortality rate in insecure occupations was 25 per 100,000 people, compared to 13 per 100,000 in less insecure occupations.
The union body points out that those in insecure occupations, such as care work, have largely continued to work outside the home during the pandemic, and that many key workers are in insecure employment.
TUC general secretary Frances O'Grady warned that those in insecure work are hit by a 'triple whammy' of endemic low pay, few workplace rights and low or no sick pay, and said this should be a 'turning point'.
'Ministers must urgently raise statutory sick pay to the level of the real Living Wage, and make sure everyone can get it – including those on zero hours contracts and other forms of insecure work,' she said.
'If people can't observe self-isolation when they need to, the virus could rebound. No-one should have to choose between doing the right thing and putting food on the table.
'And ministers must tackle the scourge of insecure work by finally bringing forward their promised Employment Bill. It's time to ban zero-hours contracts, false self-employment and to end exploitation at work.'