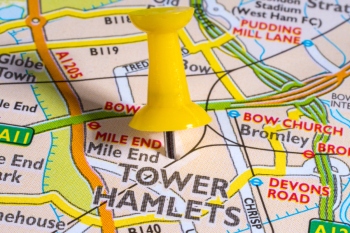 Local government finance experts CIPFA have warned that the East London borough of Tower Hamlets is 'going wrong again and will need intervention'.
The warning came after the departure of the council's chief executive Will Tuckley 'by mutual consent'.
It followed the unveiling of spending plans by controversial mayor of the borough Lutfur Rahman which would use millions of pounds of council savings to achieve his manifesto promises.
Mr Rahman has dismissed the concerns as 'completely unfounded' and said Mr Tuckley's departure was amicable.
Mr Whiteman, CIPFA chief executive, tweeted: 'Will Tuckley deserves the sector's thanks. Let's not have one of those moments when people recognise too late that there are problems.
'@Cipfa has concerns Tower Hamlets is going wrong again and will need intervention.'
He was referring to the Government's decision to send in commissioners to run the council in 2015 after Mr Rahman was removed from his post.
He was previously mayor but was removed from the post and suspended from public office by an election court in 2015 which found there had been 'corrupt and illegal practices' under his watch.
He returned to local government last May with his Aspire party, defeating the sitting mayor, Labour's John Biggs, with 55% of the vote after the second rote of voting.