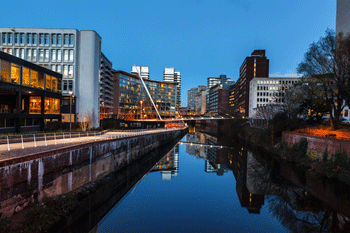 More organisations have signed up to the Northern Powerhouse, bringing the total involved in the scheme to 31.
The raft of new recruits represents a 'major boost to the government's ambitions', according to a statement by the Treasury and the Department for Communities and Local Government.
It said prime minister Theresa May has made it 'a key government mission to back business growth across the Northern Powerhouse', launched by former chancellor of the exchequer George Osborne.
Businesses taking part in the scheme range from infrastructure specialists and PR agencies to banks and universities.
Northern Powerhouse minister Andrew Percy said: 'We are determined to create an economy that works for everyone, which is why we're backing the Northern Powerhouse with the investment and powers it needs to unleash its huge untapped potential.
'And with 187,000 jobs created in the North in the past year alone and billions invested through devolution deals, Northern businesses signed up to our new partner programme can be a catalyst for economic growth, not just in the North but throughout the country.'
New partners include Barclays, Siemens, Deloitte and the University of Central Lancashire.
The Northern Powerhouse network is set to focus on four key priorities: connectivity and transport; skills, science and innovation; quality of life and culture, and devolution.