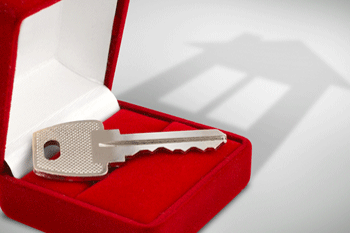 Local plans should ensure that land is set aside to build 50,000 homes a year to help key workers access secure housing, think tank says.
The Centre for Policy Studies (CPS) has proposed building 250,000 homes for key workers to repay those who were on the COVID front line.
Called 'Homes for Heroes', this new type of housing – akin to student housing – would provide secure rental and a pathway to low-cost home ownership.
The think tank recommends that land be set aside under local plans to support the construction of 250,000 such homes – or 50,000 per year across the five-year land supply that the Government is aiming for.
The CPS argues that this can be done at no cost to the public purse by enabling Homes for Heroes to benefit from the £5bn in unallocated housing guarantees that the Government is already committed to.
Such an approach would be attractive for pension funds and other long-term investors, the think tanks says, ensuring more investment in housebuilding and a more stable market.
'Homes for Heroes can deliver a path to home ownership that is substantially cheaper than renting or other schemes to promote home ownership,' said Alex Morton, the report's author and CPS Head of Policy.
'This financially sustainable model of new housing delivery can be done without any upfront cost to Government while providing a sufficient return for investors and a reasonable price to house builders.
'If these policies are pursued, we could see the first Homes for Heroes delivered very rapidly with more in the pipeline – a clear thank you for the key workers who put so much on the line during the recent pandemic. This would deliver the Government's goals of more home ownership, greater supply and a better-quality housing sector, and provide a model for future housing development.'