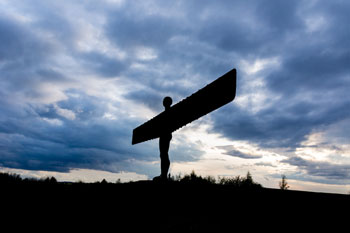 Chancellor Rishi Sunak has confirmed that the first round of the £4.8bn Levelling Up Fund will be available to local areas to help tackle regional inequalities.
Mr Sunak's Budget aims to deliver on the Conservative's 2019 manifesto commitment to invest more in northern constituencies with the aim of closing the economic gap between the North and the South.
In today's Budget, which was formulated against the backdrop of the pandemic, he emphasised the importance of 'redrawing our economic map' and changing the country's 'economic geography'.
To this end, he confirmed that the first round of the levelling up fund, which was announced at the last Spending Review, will be available for local areas to submit bids for the first round of funding starting in 2021-22.
The Treasury will make £4bn available for England and £800m for communities in Scotland, Wales and Northern Ireland.
In his foreword to the Levelling Up Fund Prospectus, Mr Sunak wrote: 'While the Fund is open to every local area, it is especially intended to support investment in places where it can make the biggest difference to everyday life, including ex-industrial areas, deprived towns and coastal communities.'
He continued: 'It is also designed to help local areas select genuine local priorities for investment by putting local stakeholder support, including the local MP where they want to be involved, at the heart of its mission. Local areas across the UK share similar needs, so the Fund will be delivered in partnership with local areas across England, Scotland, Wales and Northern Ireland.'
Mr Sunak's promise of a multi-million-pound fund to tackle regional inequality has been criticized by the think tank IPPR North as being too much of a centralised fix which forces combined and local authorities to go to the Government 'cap in hand'.
Writing in The MJ yesterday, IPPR North's director Sarah Longlands explained that the North-South divide had been exacerbated by a decade of austerity and the pandemic, and today's announcements were 'eye catching' but fall short.
'The reality is that whilst these announcements may be eye catching, it will be the profits of institutional investors that will be levelled up rather than the people who live in these areas,' she warned.
Localis chief executive, Jonathan Werran, cautioned that the Budget will be judged on what happens in the aftermath of the lockdown.
'Last year there was much talk of a modern day "Marshall Plan" to target investment where it was most needed and would deliver the greatest growth dividends,' he said.
'So in this context, the recovery will succeed or fail in how efficiently and directly these cash pots – whether the £5bn high street fund, the new wave of town deals, the Levelling Up or UK Shared Prosperity funds – are parcelled out to local delivery agents and put to immediate good use in restoring place prosperity.'