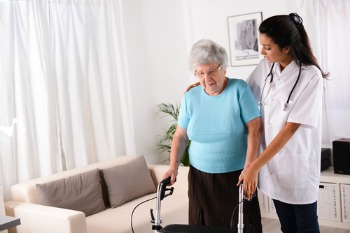 More older and disabled people will fail to get the help they need due to a lack of extra funding for social care in yesterday's Budget announcement, sector experts have warned.
The Association of Directors of Adult Social Services (ADASS) said it was 'extremely disappointed' that there was no extra funding for adult social care.
'A lack of extra funding will also lead to an even greater toll being placed on the 6.5 million family members and other carers,' said Margaret Willcox, president of ADASS.
'By the end of this financial year, £6bn will have been cut from councils' adult social care budgets since 2010 - with need for our services growing all that time.'
Action for Children also warned a lack of extra funding risked pushing services into crisis point.
Eleanor Briggs, head of policy and research at Action for Children, said: 'We know the gap between demand and resource for children's services is growing. Since 2010, funding has fallen by £2.4 billion while the number of child protection investigations has more than doubled. Failing to invest in early help and prevention services will only see this situation get worse, costing the Government even more in the long run.
'But today there was silence on this situation when what we needed to see was action. If the Government is to deliver effective help for children and families, ministers must take the lead and ensure councils receive the funding they need to invest in early help and stop problems escalating to crisis point.'
Ms Willcox added that the increase in the National Living Wage would also put further pressure on the sector.