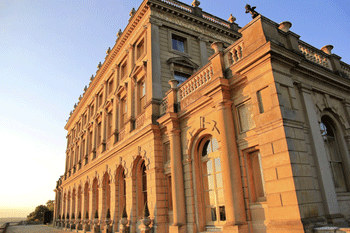 Four Buckinghamshire councils have voted at their respective council meetings in favour of a controversial proposal for two unitary authorities in the county - despite Buckinghamshire CC opposition.
Aylesbury Vale, Chiltern, South Bucks and Wycombe District Council members have submitted their proposals for abolishing the county's five councils and the creation of two unitary authorities to the secretary of state for communities and local government, Sajid Javid.
The councils argued the proposals will save tax payers almost £58m over a five year period.
Buckinghamshire County Council welcomed the fact that all parties agreed to the need for overhauling local government arrangements in the county, but insisted a single unitary authority would be the best approach.
'All parties accept that a single unitary council would save the most money, protecting frontline services at a time when Buckinghamshire's councils are facing severe financial challenges and better representing our residents' interests locally and nationally,' said the county council leader Martin Tett.
'I firmly believe that one new, single council for Buckinghamshire will best serve the county's residents and businesses,' he continued.
'It would be a fresh start for Buckinghamshire and will make public services simpler, better value and more efficient, and will bring truly local services to all our communities.'
However, the four councils in favour of two unitary authorities said they had engaged with 146 key stakeholder organisations across Bucks and found a large majority (73%) was in favour of multiple unitary authorities.
Cllr Neil Blake, leader of Aylesbury Vale District Council said: 'We have always strongly advocated a much-needed change to the local government in Buckinghamshire. Not just a restructure, but real change. And real change requires new thinking. This formal submission to government means that we can now move this forward.'
The two unitary authorities would be based in the north--alongside the existing unitary of Milton Keynes - and the south.
'The difference between the north and south of Buckinghamshire, in terms of the economy, jobs and housing market, demographic and even the topographical geography, is significant,' said Cllr Katrina Wood, leader of Wycombe District Council.
'We strongly believe that these differences will be best served by the creation of two new, more locally accountable, unitary councils in the north and south of the county.'