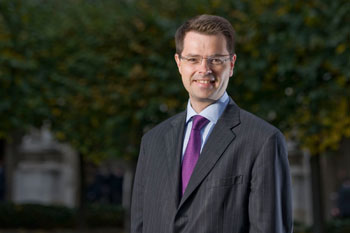 Rotherham Council looks set to regain full control of its services, after communities secretary James Brokenshire said he was 'minded' to end intervention at the authority.
The Government had appointed five commissioners to oversee the council three years ago after a review found 'significant failings' at the council had contributed to child sexual exploitation.
Now, Mr Brokenshire said he is set to return control back to the council as long as it receives receives an independent review before 31 March 2019.
He said: 'Vulnerable young people were repeatedly failed in Rotherham, which is why the government stepped in to ensure these errors can never occur again.
'The council has made strong progress and, having carefully considered evidence provided by our commissioners, I am minded to return all powers.
'This is not a decision I take lightly, but I am assured the council has turned itself around and is now providing the services that its residents deserve and expect.'
Council leader, Cllr Chris Read, welcomed the announcement: 'The council today is a very different organisation to the one I became leader of in 2015. It is more open to challenge, more focussed on priorities, more disciplined in delivery of services. Critically that means that the way we respond to the needs of our most vulnerable children and families has been transformed.
'It also means that whilst we are proud of the progress we've made, we will not lose sight of the challenges ahead and the continuing need to change and improve over the coming years.'