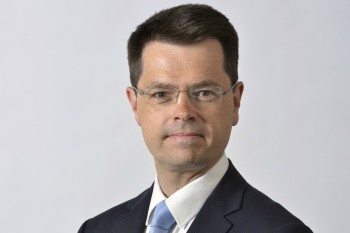 Communities secretary James Brokenshire has failed to make a firm commitment to fighting for more funding for councils despite warnings the 'bank of local government is running on empty'.
Speaking at the Local Government Association's (LGA) annual conference today, Mr Brokenshire said he was under no illusions of the financial challenges facing the sector.
However, when questioned whether he would follow the example of other ministers by 'knocking on the door of the chancellor to fight for more funding' he would only pledge to listen 'carefully' to the sector.
In his speech, Mr Brokenshire said: 'Everyone agrees that the current formula needs fixing and I want to see a robust, straightforward approach, where the link between local circumstances and resources allocated is clear.
'I know that the final outcome won't necessarily please everyone, but our overriding priority must be to make the best use of resources available.'
Senior vice-chair of the LGA, Nick Forbes, told delegates that the research published today showing councils face a £7.8bn funding gap by 2025 just to maintain current levels of services, highlighted that the 'bank of local government is running on empty'.
He said that while some councils will soon be unable to deliver statutory services due to funding reductions and an increase in demand for services, Whitehall will only realise this 'when it's too late.'