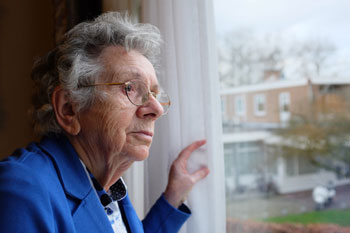 Over half of British adults believe that abuse and neglect in care homes for the elderly is common, new research reveals.
The older people's charity Independent Age has found 52% of adults, citing personal experience, believe abusive or negligent treatment in care homes is common practice.
15% of those approached by the charity said they had got this negative impression from someone they know in a care home.
5% of respondents reported learning it from working in the sector, and 25% said they had heard it from people who had bad experiences in a home.
The charity also revealed 71% of people who believe neglect and abuse to be common cite media coverage of the care sector as a reason for this belief.
'While the research finds that most people's negative view about care homes is based on media coverage, it is worrying that so many say they are basing it on personal experience,' says Simon Bottery, director of policy & external relations at Independent Age.
Mr Bottery urged the Government to collect a basic set of core information about care homes to give earlier warnings of a home providing poor care.
He also said better information and transparency about quality of care must be made available to the public when choosing care.
'We hear from care homes that they are already required to report against many different measures from different commissioners and, of course, the CQC. Yet we also know that the information available to the public about care home quality is very basic,' Mr Bottery said.
'It's essential we identify one core set of measures that genuinely provides an indicator of the quality of care and ensure that this forms the basis of all inspections and contracts.
'That will give older people, families and commissioners the most confidence that they are choosing the best quality care.'
The latest figures from the care watchdog, the Care Quality Commission, show while the majority of care homes inspected are rated 'good' or 'outstanding' nearly 4,000 care homes in England are delivering substandard care or are struggling to improve.