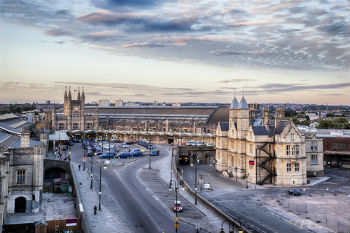 Low-paid council staff in Bristol have been awarded a one-off payment after an agreement on paying the Living Wage was failed to reach.
The council, who has been in negotiations with trade unions over introducing a minimum wage of £7.56 an hour, said the one-off settlement would help those 'most in need'.
The payment will be made at the end of May 2014, and the council is urging local authority maintained schools to make a payment to their staff as well.
Mayor of Bristol, George Ferguson, said: 'We all know the challenges that people across the city are having to face in some of the worst-off households in making ends meet at this time and I hope that this measure will help make a contribution.
'I have made clear my intention to introduce a Living Wage for our staff but since a permanent resolution cannot be agreed at the moment I saw no reason why those most in need should not be awarded this one-off settlement in the meantime.'
The council is also negotiating a package of reforms to terms and conditions with trade unions, including the end of weekend enhancements.