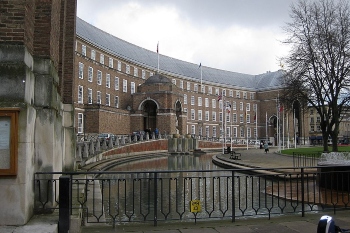 Bristol City Council has apologised after being criticised for failing to provide evidence it had completed Ombudsman recommendations in two separate complaints.
The Local Government and Social Care Ombudsman completed investigations into the complaints, which involved missed bin collections and noise nuisances, in early 2020.
In both cases the council accepted the Ombudsman's decision and its recommendations to put things right for the complainants. It also committed to improving services for other people in the city.
The Ombudsman suspended chasing the council for evidence it had complied with the recommendations due to COVID-19. However, once the Ombudsman resumed casework the council failed to supply the necessary evidence until fresh complaints were registered.
Michael King, Local Government and Social Care Ombudsman, said that it was clear from these two cases there were 'significant issues in the city.'
Responding to the Ombudsman's report, a Bristol City Council spokesperson commented: 'We fully accept the findings of the ombudsman and recognise that we have fallen short in both our initial handling of these complaints and our compliance with the recommendations made.
'We apologise for any distress and inconvenience caused in these cases. An internal investigation did produce recommendations for future improvements and we are taking steps to ensure that the appropriate actions are now taken forward.'
Mr King commented: 'I am pleased the council has acknowledged and identified there have been problems with its complaint handling. However, it should not have taken our intervention – including months of chasing, and our decision to register new complaints – to trigger this.
'This report demonstrates the efforts to which we go, to ensure councils follow-through on their commitments to put things right, and how we will hold them to account if they don't. I hope councils across the country will take lessons from it and ensure their own complaints arrangements meet the standards both we, and the people they serve, expect.'
Photo: Wikimedia Commons/NotFromUtrecht