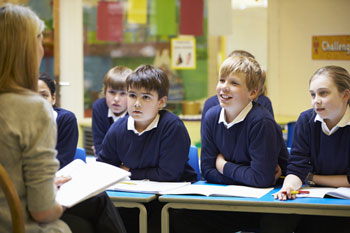 Tory MP Suella Braverman has urged the Government to speed up the expansion of free schools which she argues act as 'drivers of competition and innovation'.
Ms Braverman, a founder and formerly a governor of the Michaela Community School in Wembley, has authored a report defending free schools for the Centre for Policy Studies, a conservative think tank.
Entitled 'Fight for Free Schools', the report claims free schools are 50% more likely to be rated outstanding by Ofsted than other types of schools.
It says they have 'extremely strong' academic results at both primary and secondary level and are 'strongly preferred' by parents to other school types.
The report also argues that free schools are more likely to be set up in deprived areas, with three times as many in the most deprived local authorities as the least deprived.
However, Ms Braverman also warns that since 2015 the free schools programme has stalled and is at risk of halting altogether.
'As the founder of a free school, I know the difference they can make to children's lives,' she says.
'The free schools programme is a wonderful achievement – but I worry that we Conservatives are not doing enough to build on our own success.
'We need to make it clear that free schools remain at the heart of our educational agenda and that we will do all we can to support those who want to establish them.'
According to the Local Government Association, 89% of council-maintained schools are rated as either good or outstanding and receive better Ofsted ratings than other types of schools, including free schools.