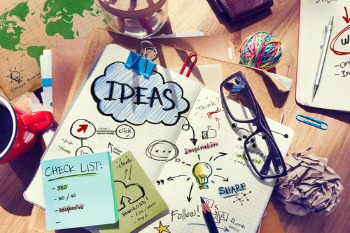 Local authority campaigns can be a real catalyst for change in the community. Where behavioural change is involved however, the success of new initiatives depends on securing buy-in from all stakeholders, which may include parents, households, local businesses etc.
In this situation, where sensitive issues are involved, engaging audiences without attracting accusations of interference and 'the nanny state' is a challenge. Heightened emotions can quickly spark widespread controversy, especially in these days of social media, as demonstrated by the backlash aimed at East Sussex County Council last year following the launch of their 'Get a Grip' Campaign aimed at maximising school attendance.
Incidents like this underlines the importance of 'testing the water' before going public, which may seem like a big ask for local authorities facing ever-increasing costs and shrinking budgets. Undertaking research to sample representative views across your intended audience, stakeholders and interest groups can help assess the likely impact of your communications and need not be expensive, often under £1,000 for a simple project.
Local authorities have become adept at communicating with and listening to their customers. Access to better data from technology advances, in conjunction with externally commissioned research has been used widely to help personalise and streamline how and where services are delivered and to direct funding to where it is most needed. The result has been to increase levels of overall customer satisfaction.
The Local Government Navigator study carried out by SOLACE in conjunction with the Local Government Association (published 2014) endorses local authorities, finding that they make wide use of evidence and research to inform the planning process. The same study however, predicted that available funding would become increasing limited. In addition, a wide variation in capacity and skills was noted, reducing local authorities' ability to source and utilise research and evidence in-house.
No surprises
With budget restrictions biting ever more fiercely and the lack of internal resources to evaluate and assess findings, the likelihood is that this will restrict the scope of research undertaken, with priority of necessity being given to top-level planning and goal-setting.
At the same time, local authorities risk losing credibility, alienating the very people they need to reach out to if they get it wrong. Where the decisions you take affect people, whether in their roles as parents, householders, business people, carers, road users or employees, it can be difficult to anticipate reactions and emotions. This can result in unexpected cost and reputational damage unless anticipated.
Market research in the form of sampling can measure the expected reactions and opinions of target audiences to ensure engagement and provide insurance against controversy while helping to achieve positive outcomes to meet local authority goals.
A tailored approach
This type of research can be successfully delivered either through qualitative or quantitative methods or a mix of both.
Quantitative research asks people for their opinions in a structured way to produce statistical results. This approach requires people to be surveyed in large numbers in order to ensure they are representative of the target market. This is usually done by a structured questionnaire either delivered online, via the telephone or face to face.
By contrast, qualitative research seeks to understand the underlying reasons and motivations for people's behaviour and to uncover prevalent trends in thoughts and opinion. This type of research is usually carried out through face-to-face interviews or focus group sessions.
Issues ranging from the pragmatic – which package do you prefer? – through to more sensitive issues such as debt, health, teenage pregnancy, education can successfully be explored through research, providing information to validate the thinking behind the campaign and communications content.
Types of research which have been successfully and economically conducted at a local level include:
Communications checks for leaflets, letters, advertising and their message
Research to aid the development of advertising campaigns
New service development to aid the structuring of the service and to ensure that they meet the needs of the end user
Customer satisfaction surveys
Identifying reaction to potential changes in services
Employee research – to understand levels of satisfaction within the workplace and to understand how improvements can be made in relation to specific initiatives
Brand awareness and perception - understanding what customers think of and say about local authorities and services, initiatives etc as a 'brand'
SMART thinking
Undertaking focused research to inform specific local campaigns is simple and cost-effective, with small projects starting from as little as £1000. Better targeted research and improved communications will achieve the desired results without losing local support.
Angie Ledgeway is owner of Angie Ledgeway Research