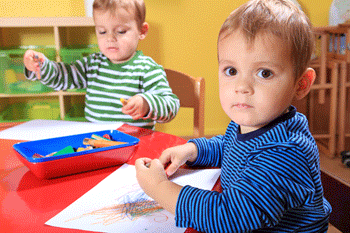 Birmingham City Council has launched a consultation on a plan to replace most of its children's centres with system of 'early years hubs' and a network of community-based services.
It says the new system to be commissioned by the city council from Birmingham Community Healthcare NHS Foundation Trust will be fairer and easier to access than the current 'patchwork of services that can be difficult for many families to access.'
Councillor Brigid Jones, cabinet member for children and families, said: 'We need to target services towards those children and families that need them the most, and where they need them most.
'So rather than focussing on bricks and mortar we need to make services available at places children and families use the most – for example, having access points in GP surgeries.'
However the plan has faced some strong opposition.
Regional organiser for the GMB union Gillian Ogilvie branded it 'absolutely disgraceful - and a shocking indictment of austerity Britain'.
She said: 'The GMB is calling on the council to try and prevent these closures and demand more money from the government to ensure vital support for parents and families are provided.'