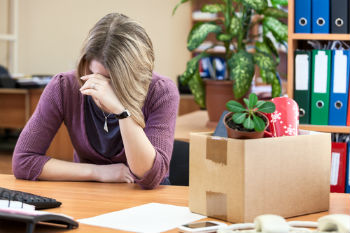 Birmingham City Council has warned 1,000 more jobs will need to cut this year, as it tries to find savings of £840m by 2017/18.
The council has already cut its workforce by a third since 2010, and is now warning 'further, substantial' cuts to staffing levels are necessary. Last year, leader of the council Sir Albert Bore said the budget cuts were the end of local government as he'd known it.
However, Sir Bore has now said the 'Jaws of Doom' have now 'widened significantly'. He said: 'This time last year I spoke to you about the 'Jaws of Doom' and the council having to find £615m from its annual budget by 2017. I am still talking about the 'Jaws of Doom' and they have widened significantly.
'Current forecasts are that the city council will need to have found £840m in the six years from 2010/11 to 2017/18 as a result of spending pressures and grant cuts – more than two thirds of the budget we have any choice over how to spend. This year alone, we will be making cuts in the region of £120m.'
The council has said no services will be entirely closed next year, although there will be some reductions in services. It will be investing £36m capital in new buildings, it will allocate £10m additional funding for children's safeguarding and will extend the Living Wage to those providing social care on behalf of the council.
Sir Bore said: 'Despite the crisis we are undoubtedly in, we will continue to find creative solutions to deliver services as best we can, which will mean that the process to review and prioritise every single one of our services will start up again in the New Year.'
Trade union GMB has said the budget announcement is 'devastating' and will mean nearly 10,000 workers will not know where they stand in the run up to Christmas. Joe Morgan, regional secretary of GMB, said: 'The cuts proposed could set Britain's second largest city back decades, impacting on no less than 9,906 public-sector workers within Birmingham who do not know which of them are set to lose their jobs because of the drastic cuts to the budget.
'It is an absolute disgrace that a Labour controlled council is letting this happen. This is a massive number of job cuts, and the council cannot be serious. Birmingham needs its local government workers working, providing the vital services to families who need help in the community, instead of putting more of our members in dole queues.'