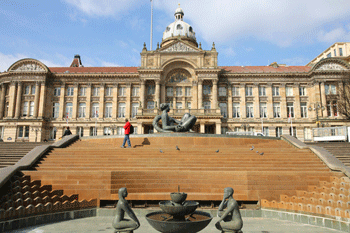 Birmingham City Council is to consider selling off assets to help meet the £1bn cost of equal pay claims.
The local authority confirmed it is reviewing the future of property and landmark buildings - including the NEC - but said decisions would be taken due to 'wider budget challenges'. This includes meeting the cost of equal pay liabilities.
A spokesperson for the council said: 'The council has disposed of assets to the value of £76m over the past two years largely consisting of surplus land and office accommodation plus right to buy sales of council housing.
'These reviews should be seen in the context of the wider budget challenges faced by local authorities including the financing of equal pay liabilities.
'The current review of the NEC group however is prompted by the need to invest and diversify the business to enable its amazing success to be a platform for international expansion and growth.'
Trade union GMB said the council could have avoided the legal bill if they had come to a settlement earlier.
Brian Strutton, GMB national secretary for public services, said: 'The council has had an outstanding commitment to sort this out since 1997 and if they had paid up earlier they would not be in the mess they are in now.
'Sympathy should lie not with the council but with the women who have been underpaid for so long and with the local community who may well see their assets sold off to pay for Birmingham City Council's mistakes.'