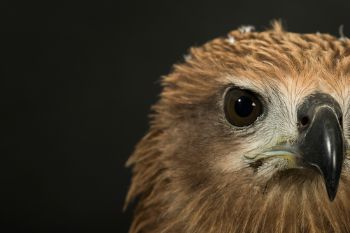 Eagles and hawks are being used to patrol a park in Sunderland in a bid to rid it of seagulls.
The city council resorted to what is believed to be the north east's first use of raptor patrols after constant complaints from residents about aggressive gulls at Mowbray Park. It has been running regular patrols throughout the summer to deter seagulls from what is a popular visitor spot during the school holidays.
Councillor Michael Mordey, portfolio holder for city services, said: 'I get dozens of complaints about the gulls. And, although I appreciate that they're a protected species and have lived by the seaside for a lot longer than we have, they can be aggressive and a nuisance.
'When the weather is nice, and people want to visit a nice city centre attraction such as Mowbray Park, it's a shame that it can be spoilt by the gulls. I know a lot of residents, traders and visitors who will be pleased to hear these hawks and eagles are making a difference.
'It's the first time we've done anything like this and I think it's something that could be looked at favourably next year too.' Stuart Laidler of Durham's Eagle Enterprises, which has been running the patrols, said:
'There's been a few of the die-hard crew who have crept back, but the difference has been noticeable.'