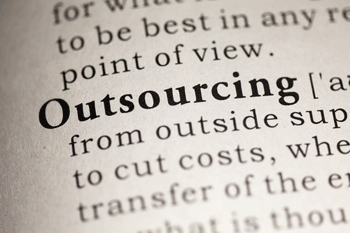 The rise in outsourcing across the public sector has seen a threefold increase in contracts since 2007 with spending far outstripping that of the private sector.
A total of 585 public sector outsourcing agreements worth £51bn have been awarded in the last two years compared with £30bn in the commercial sector.
The figures come in a report by analysts Information Services Group (ISG), which predicts continued growth in outsourcing in the public sector.
It shows there has been a steady drop in smaller contracts while the number of large contracts continues to rise. Over the last two years local government has accounted for some of the largest public sector contracts. Examples include Oxfordshire County Council, which awarded Carillion a deal worth more than £600m to deliver facilities management and Lancashire County Council, which had a similar sized contract with BT.
Luke Mansell, Partner, ISG, said: 'The recession and the subsequent focus by the public sector on cost reduction and value for money has driven a renewed interest in outsourcing and its role in helping deliver efficient, cost effective services.
'While the commercial sector has moved to smaller contracts over the past two years, the public sector has seen a rise in mid-market contracts, mainly as a result of the complexity of the services required and the lack of appetite to utilise cheaper, offshore resources.'