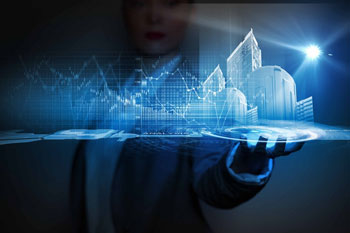 Cities need to improve planning in order to spur technology sector growth and prevent the creation of 'tech ghettos', a new report argues.
Published by the Royal Town Planning Institute (RTPI), the report found the presence of technology and AM sectors can lead to economic segregation as the benefits can remain concentrated in certain areas.
The RTPI's report, entitled Planning for the growth of technology and advanced manufacturing, recommends cities improve their planning to ensure the social benefits of growth in the technology and AM sectors are shared through out the whole city or region.
While the Planning Obligations and Community Infrastructure Levy has helped, the planning institute argues, it does not go far enough.
The RTPI recommends appointing a chief technology officer within local government as a good place to start.
Richard Blyth, RTPI's head of policy, said: 'City planners are uniquely placed to mediate and bring together the conditions that are attractive to technology and AM firms, such as highly skilled employees who prefer a more social lifestyle and proximity to workplace, broadband connectivity, good transport, physical compactness.'
The report makes four other recommendations for better capturing the social benefits of technology and AM sector growth.
Local authorities should use technology to deliver services; train the local community to meet the needs of the tech sector; collaborate with tech and AM firms in urban regeneration projects; use firms' particular skills and resources to address cities' infrastructural challenges.