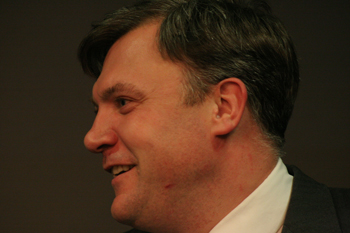 Local government service budgets 'would barely exist' under Osborne's plans, shadow chancellor Ed Balls has today claimed.
Mr Balls said Labour analysis of the Autumn Statement reveals the real scale of cutbacks is £70bn, more than double the £30bn fiscal consolidation claimed by the Conservatives. He said unprotected areas of public service expenditure would face 'extreme' spending cuts over the next Parliament.
Factoring in planned £12bn welfare cuts, the Labour dossier stated the £58bn reductions spread across other departments would force some to 'cease to exist'.
Referring to local government cutbacks, the dossier read: 'This would mean all but ending central government funding for local government. This is clearly impossible to countenance.'
Mr Balls said: 'Spending cuts which are larger than any time in post-war history - a bigger fall in spending as a share of GDP in any four-year period since demobilisation at the end of the Second World War.'
Mr Balls has pledged a future Labour government would cut the deficit every year but would not meet the Conservative plan to generate a £23bn budget surplus by 2019/20.