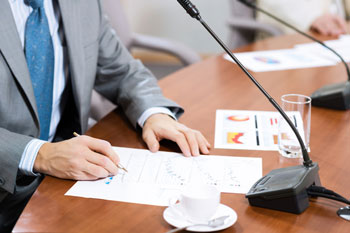 Councillors at Babergh District Council are planning on changing the local authority's name because outsiders struggle to pronounce 'Babergh'.
At a special meeting next month, the councillors will discuss calling the authority South Suffolk Council in order to 'eliminate confusion' and 'ensure the district remains on the map'.
Babergh District Council has been in existence since 1974.
'Babergh has a proud history, but we know that people from further afield are often unaware of exactly where Babergh is and even struggle over its pronunciation,' said the council leader John Ward.
'By renaming to South Suffolk we can be clear about who we are, where we are and what we represent – as well as clearly identifying the council, it will also align with the name of our parliamentary constituency, cutting down on any confusion.'
To change the name, under the Local Government Act 1972 the council must pass a resolution at a specially convened meeting, supported by a majority of at least two-thirds of those present.