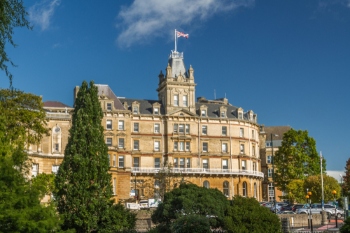 The leader of BCP Council has announced a 'cabinet plus' approach to decision-making and policy development for the local authority.
Cllr Drew Mellor, the leader of the local authority representing Bournemouth, Christchurch and Poole, has appointed nine councillors ranging from a new deputy leader to a new COVID resilience, schools and skills lead.
The Conservative group leader Cllr Mellor was elected as the new leader of BCP Council five days ago after a vote of no confidence in former leader Cllr Vikki Slade, a Liberal Democrat.
The council remains in no overall control but the ruling administration has changed from one led by the Unity Alliance to one led by the Conservatives.
Cllr Mellor also named three lead member roles.
'I am delighted to have appointed a hugely experienced, dedicated and skilled team to the cabinet, and we look forward to getting down to business,' he said.
He continued: 'In addition to my cabinet team, I am passionate about more widespread member involvement that utilises the skills of the wider councillor base.
'Therefore I am also very pleased to announce that cabinet will be supported by lead members to champion work in priority areas. These member champion roles are part of my stated commitment to lead the council in an inclusive way with members engaged and involved and our residents' interests very firmly at the heart of our decision-making.'
'Whilst I am announcing three today, I expect the number of lead members to grow as priority work areas emerge. I will appoint the right member for each champion role, regardless of party affiliation. These members will attend cabinet as non-voting members, will work with the relevant portfolio holder, and lead their agendas across the council.'
Image: Andrew Chisholm / Shutterstock.com.