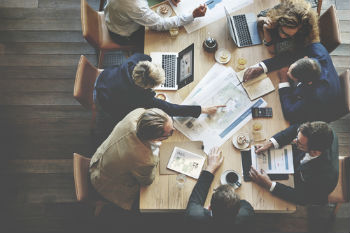 Planning services in Wales are struggling against funding cuts and a lack of resources, according to the official auditor.
A report by the Auditor General for Wales says funding for planning services have been halved in real terms in the last ten years and the number of trainees has fallen, raising concerns over the long-term sustainability of services.
It also highlights a survey finding that more than two thirds of people feel their local planning authorities are not effectively engaging with them.
The Effectiveness of Local Planning Authorities in Wales says authorities should review building control fees to ensure they reflect the actual cost of the service and make it self-funding.
It recommends that they should improve the transparency of planning meetings by holding them at appropriate times, webcasting and providing opportunities for people to address them.
Auditor General for Wales, Adrian Crompton, said: 'Good planning is essential for more vibrant and sustainable communities, but clear vision is needed in order for Wales to thrive.
'I am concerned that most local planning authorities have not clearly defined how planning services contribute to the wellbeing of people and communities.
'My recommendations are designed to help improve capacity and resilience, work towards better engagement with the public, and set a clear, ambitious vision that shows how planning can help to improve wellbeing.'