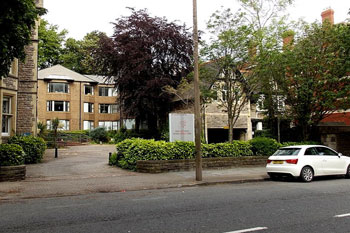 Auditors have found Caerphilly Council has still not made a lawful decision on the controversial 'buy out' of chief officers' holiday and car allowances.
Despite applauding the local authority for making 'good progress' in addressing a number of recommendations, the Welsh Audit Office (WAO) has now pushed for a decision on the 'key areas' of annual leave and car allowances.
The auditor general for Welsh also called on Caerphilly to improve the effectiveness of scrutiny committees, awareness of whistle-blowing policies, internal audit and the development of a workforce plan.
The WAO in late 2013 concluded a Caerphilly County Borough Council decision to pay chief officers for allowances had been unlawful as it had been made without proper authority or recording.
At the time, the town hall warned Caerphilly could suffer a financial loss if it took action to recover the £500,000 paid unlawfully to senior officers.
'I am pleased to see Caerphilly Council implementing the recommendations outlined in our previous reports. The work undertaken will go a long way to ensuring the organisation is operating correctly and legally,' auditor general for Wales, Huw Vaughan Thomas said.
'With this in mind, the council now needs to take lawful decisions in regard to the buy out of annual leave and essential car users allowance and I hope to see some progress made on these matters in the near future.'
Cllr Keith Reynolds, leader of Caerphilly County Borough Council said: 'We welcome the positive feedback from the WAO and their acknowledgement that clear improvements continue to be made.
'Much work has been done over the past 12 months to deliver these improvements, but we also recognise that there are still a few issues that still need to be resolved. We will now focus our attention on addressing these outstanding recommendations as a matter of urgency.
'Residents will be reassured to hear that Caerphilly Council is on a steady path of improvement and we remain committed to delivering high quality services to all sections of our community.'
Photo: © Jaggery and licensed for reuse under Creative Commons Licence