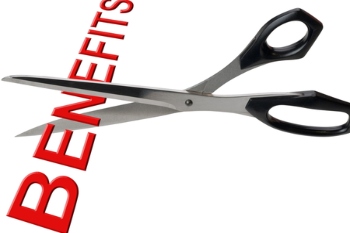 An estimated 900,000 benefit claimants will see a cut to their payments as the move to the Universal Credit (UC) scheme is resumed.
The Department for Work and Pensions (DWP) has announced it will resume moving claimants to away from legacy benefits schemes and onto UC next month.
Everyone moving over from legacy benefits will have their entitlement to Universal Credit assessed against their current claims.
The DWP calculates that out of the 2.6 million households on legacy benefits around 1.4 million (55%) would have a higher entitlement on UC, 300,000 would see no change and approximately 900,000 households (35%) would have a lower entitlement.
Of the 900,000 with a lower entitlement, approximately 600,000 households will receive transitional protection through managed migration, while others will either leave benefits, migrate naturally before they are asked to move, or receive a severe disability transitional payment, according to the DWP.
However, Sophie Corlett, director of external relations at the mental health charity Mind, warned that resuming the migration over to UC was 'irresponsible'.
'The UK Government is now admitting that their own plans for managed migration could cause hundreds of thousands of people to be worse off at the worst possible time,' she said.
'In addition to the cost of living increase we're all facing, migration from disability benefits to Universal Credit represents a grave threat to many people with mental health problems – with those too unwell to engage with the Department for Work and Pensions (DWP) potentially left with no income whatsoever. The consequences of cutting someone's benefits can be fatal.
'The DWP must urgently guarantee no-one subject to managed migration will have their existing benefit stopped until they have established a claim for Universal Credit, and put in place effective safeguards for those unable to engage with the process within their stingy deadline. Anything less is at best irresponsible and at worst dangerous.'
Secretary of state for work and pensions Thérèse Coffey said: 'Over five million people are already supported by Universal Credit. It is a dynamic system which adjusts as people earn more or indeed less, and simplifies our safety net for those who cannot work.
'Parliament voted to end the complex web of six legacy benefits in 2012, and as this work approaches its conclusion we are fully transitioning to a modern benefit, suited to the 21st century.'