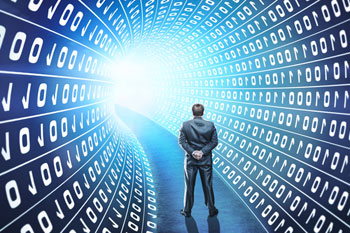 Council chiefs have stressed the importance of digital connectivity after a report identified 11 places in the UK which get less than the minimum recommended broadband speed.
A report from the product testing magazine Which? has revealed 11 places get less than the 10Mbps minimum broadband speed recommended under the Government's Universal Service Obligation (USO).
The Orkney Islands, Shetland Islands and Highland are rated as the worst areas in the UK for broadband speeds. Orkney recorded the slowest average download speed at just 6.3Mpbs, five times slower than in Tamworth where the average speed was recorded at 30.4Mpbs.
'Access to fast and reliable digital connectivity is a vital element of everyday life for residents and can help them cut household bills, shop online for cheaper goods, stay in touch with distant relatives, file tax returns and access their bank accounts,' said Cllr Mark Hawthorne, chairman of the Local Government Association's (LGA) people and places board.
Cllr Hawthorne said local authorities had played an 'important role' in the extension of digital connectivity through the Superfast Broadband Programme. Around £740m of the £1.7bn invested in this has come from local government, he said.
'Many councils are aiming to beat the Government's national target of 95% coverage of premises by December 2017,' Cllr Hawthorne said.
'At present, in many areas less than 40% of households have chosen to take up superfast speeds where they have been made available as part of the Programme and councils would encourage residents in non-metropolitan areas to double check to see whether they have access to more reliable broadband.
'For those who will not be connected by the Programme and cannot reach download speeds of 10Mbps, the Government will implement a broadband universal service obligation (USO) to give them the legal right to request a better connection that guarantees 10Mbps download speed by 2020.'
Cllr Hawthorne also called on the Government to guarantee a minimum upload speed, and include a social tariff 'to ensure a decent broadband connection is available at an affordable price, to those that would not be able to afford one.'