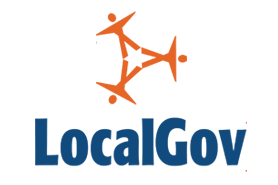 As Kevin Spacy (aka Frank Underwood) says in the re-imaged series House of Cards: 'Even Achilles was only as strong as his heel'. The implication being that everyone has a weak link. Anyone who has ever tried to construct their own house of cards - referring now to the recreational sort, rather than the political web of intrigue weaved by Frank - will understand what this means.
The aim of this 52 card game is to build a house as high as possible, by precariously placing cards on top of each other. Sounds simple, but the reality is that the cards are so interdependent that one misplaced touch could send the whole thing toppling over.
When we look at local council technology, the same is scarily true of the application stack. Today's local council IT infrastructures are built very much like a house of cards, with many relying on the application stacks; composed of application codes, software and hardware components - all required to effectively and reliably run critical applications.
However, just like a house of cards, the components within app stacks including: the apps, virtualization tools, operating systems and much more, are very tightly integrated. So, if one has a problem, it could take the entire application stack down.
As such, it's important that IT pros in local councils put processes and steps in place to manage this delicate and highly complex infrastructure. Here are areas to focus on, along with some suggested methodologies and tools:
1. Automate management of the virtualisation layers
Many local councils will find they have virtualisation layers buried deep within the app stack; consisting of virtual machines that are frequently migrated between physical servers and creating storage that needs to be re-provisioned and reallocated. Handling this manually can be extremely complex, and identifying issues very difficult, especially amid all the other app stack components, which can make it seem impossible.
However, by simplifying the virtualisation management process within the app stack, and taking an automated VM management approach with the aforementioned performance monitoring tools, IT pros can quickly and easily gain complete visibility of these key app stack components.
2. Identify problems early with performance tools
Apps can fail for any reason from code issues, to configuration changes, faulty updates and more. It's the role of the IT pro to identify the reasons behind them and prevent them from happening again. In order to achieve this, IT pros need to examine the application layer and scrutinise key performance metrics through the use of performance monitoring tools. These tools can help identify potential problems, including memory leaks, service failures and other seemingly minor issues that can cause an app to fail and impact the rest of the stack.
3. Take a holistic approach
App stacks have played an important part in helping IT pros move away from the siloed approach to IT, which used to be the norm. As managing app stacks require a holistic approach, IT pros have had to shift their mentality to stop thinking about specific apps as separate pieces, and begin realising that each application serves to support the entire IT foundation.
It's still vital IT pros remain able to identify and address specific problems when they come up, however, with an array of tools available to help increase visibility into the app stack, they no longer have to do this all by themselves.
4. Enhance your storage capabilities
Lack of storage is one of the main causes for application failure. The majority of storage systems aren't equipped to deal with the volumes of information housed by local councils. To ensure they don't fall victim to poor storage related issues, IT pros should ensure they have the appropriate number of disks and spindles in place to handle the increased volumes, and that systems are optimized for mission-critical applications.
It doesn't stop there, however. IT pros can further help themselves by implementing storage management systems that are able to monitor performance, automate storage capacity and supply regular reports to ensure applications continue to run smoothly.
The key thing for all IT pros to remember when addressing any of these issues is not to re-invent the wheel. In the majority of instances, they will have much of the technology and skill required to handle them. In fact, the majority of IT pros are probably already familiar with many of these solutions, so the need for additional training will be negligible.
And while there may be additional costs incurred - particularly in the event additional storage solutions are required - these will be offset by the return on investment for these efforts such as: enhanced uptime leading to consistent and perhaps increased productivity throughout the local council department. Furthermore, IT pros will also be able to maximise their resources and spend more time within IT adding value to the council, rather than blindly trying to chase down problems.
And all while adding layer upon layer to an ever growing app stack - without worrying that at any minute it could all come falling down around them like a house of cards.
Joel Dolisy, CIO, CTO SolarWinds