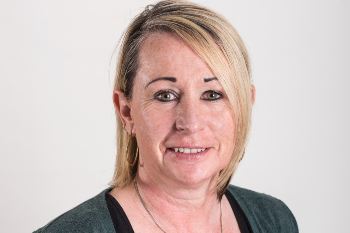 In 2018, Hammersmith & Fulham became the first local authority in the UK to undertake to end all rough sleeping. Nearly two years on, the new policies put into action are starting to bear fruit. Figures released before Christmas by homelessness charity St Mungo's and London's City Hall, showed a steady decline in the number of street homeless people in the borough.
At the heart of this change has been an absence of any fear to do things differently – something which runs through much of what we do as a council. And one of the ways we've achieved this is through partnering with organisations who are taking innovative approaches to tackling massive social problems.
One such organisation is Beam.org, a social enterprise that allows homeless people to fundraise the costs of their job training, so they can get into stable, paid work. Beam's platform is already helping some of the most disadvantaged people from our borough get into work - often for the first time in years.
What's great about this concept is that it's making a long-term difference to those experiencing homelessness. Just like the saying goes, 'Give a man a fish and he will eat for a day. Teach a man how to fish and you feed him for a lifetime', this model is ultimately designed to help homeless people help themselves. It does this by giving them the skills and tools required to earn a living and turn their lives around.
Since April 2019, housing officers from H&F have been referring homeless people to Beam. These are individuals who are ready and willing to work, but lack the skills or resources to do so. They are then assigned a caseworker from Beam who helps them to choose a career in an area with a high demand for skilled employees - in everything from dental nursing and beauty therapy to security and electricals.
During this process, the caseworker will also create a personalised budget for each individual, detailing the exact amount they'll need to raise in order to secure employment in that field. Individuals can also raise money to fund the costs of childcare, transport and work tools, ensuring that every possible financial barrier to getting into work is removed. This is particularly helpful for our community of homeless single mums, many of whom have the ambition to develop themselves and pursue careers. Now that Beam.org can fund their childcare, those women have the opportunity to thrive and fulfil their potential.
Once an individual's campaign has been planned, they then launch their fundraising campaign at www.beam.org, and members of the public fund the costs. Once a campaign has been funded, Beam will support the individual through training and into work - keeping supporters updated along the way. As a local authority, we also get to witness the incredible progress of the individuals we've referred to Beam - and follow them on their journey towards independence.
Since launching our pilot project with Beam, 35 homeless H&F residents have launched campaigns, attracting more than £100k in donations. To combat any concerns that certain individuals may not raise the funding they need, Beam spreads donations among all campaigns fairly, to ensure that every campaign funds. This ensures that no-one is being left behind and maximises the chances of a successful progression into work.
So far, our partnership with Beam has resulted in nine people securing paid work, with more than 20 still in training. Increasingly, Beam has also been able to raise funds for rental deposits, helping a number of homeless people in the area move out of temporary accommodation and into permanent housing.
Not only does this provide more stability and comfort for those experiencing homelessness, but it also frees up resources within the council to support rough sleepers or those with more severe needs.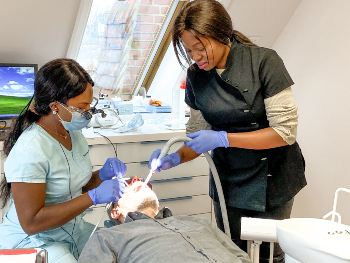 An example of someone who has been supported through the scheme is Christianah. Christianah is a single mum living in temporary accommodation, who was previously working zero hour contracts as a carer. She was referred to Beam by one of our housing officers, and decided to pursue a career in dental nursing. She was able to raise £4,557 from 223 supporters in 36 days, and is now working as a trainee dental nurse while she completes her training.
Another homeless H&F resident who has been able to raise funds through Beam is Rob. Rob was a stay-at-home dad, but suffered a relationship breakdown and ended up rough sleeping. He was living in a Hammersmith St Mungo's hostel when he was referred to Beam, and went on to raise £4,670 from 412 supporters in 54 days to become a bricklayer back in May 2019. Over the summer of last year, Rob completed his Level 2 in Bricklaying and in October 2019, began work as a bricklayer for a local housing association. He is still working full-time and also now living in his own flat.
While homelessness is on the rise across the capital, Hammersmith & Fulham Council is bucking the trend. Thanks to our work with Beam, so many homeless individuals in our borough are seeing their lives being transformed. We're also starting to see a growing desire among the community to support those less fortunate than them, and we believe that this is one of the best ways to help.
Cllr Sue Fennimore is deputy leader of Hammersmith & Fulham Council