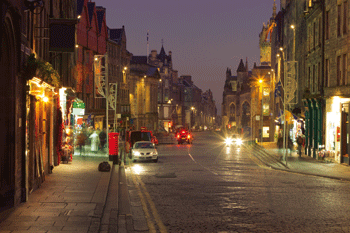 White lighting is a term to describe a number of different lighting devices that use light emitting diodes (LEDs). These can be configured in a number of different ways for specific lighting purposes.
A number of local authorities have already started to adopt the technology to replace traditional street lighting, including Surrey CC and Bristol City Council. White lighting isn't necessarily the ideal solution in all applications.
For example, it typically provides directional light rather than a spherical glow of conventional lamps. Capital costs are typically higher but energy consumption is significantly lower.
For example, Bristol City Council estimated in March of last year that converting 10,000 main street lamps to LED technology would save 3,000 tonnes of CO2 per year as well as £700,000 in energy costs.
However, white lighting is only one method of carbon management. Some local authorities, such as Essex CC, have part-night lighting schemes in certain areas. This means street lights are switched off between midnight and 5am in particular sites. Essex estimates this has reduced its energy costs by up to 20%.
Edinburgh City Council looked at making use of white light to reduce the council's annual £2.97m bill for more than 63,000 street lights across the city.
Vice convener of transport and environment, Cllr Jim Orr, says: 'The trials of this technology were a huge success and residents told us they liked the crisper, brighter light and thought it was better than the old kind of street lights.'
Edinburgh's street lighting team began exploring more efficient lighting technologies in October 2012 with the White Light Pilot Project. This involved upgrading 271 lights in the Saughton Mains and Gilmerton Dykes areas of the city.Resident responded positively, with 89% of customers satisfied with the modern lights and 83% stating the brightness of the lamps was 'about right.'
These newly fitted street lamps can last from five to 20 years compared to existing lights' current life span of two to four years, while making energy savings of up to 38% in the areas tested.
Council reports noted that the change from old yellow light to new white light lanterns has been proven to enhance community safety.
Edinburgh has confirmed it is has secured a £2.15m interest free loan from Salix, a government funding provider, to allow a further 6,000 street lights across the city to be converted to LED from February 2014.
Estimates suggest this will save the local authority up to £276,000 in energy costs per year.
Cllr Orr adds: 'We're now looking at rolling white lighting across the city which will save millions in the long run as well as making Edinburgh look better.
'Obviously, these lights are also much more energy efficient which is all part of Edinburgh's sustainability journey and will provide a safer environment for citizens and visitors.'