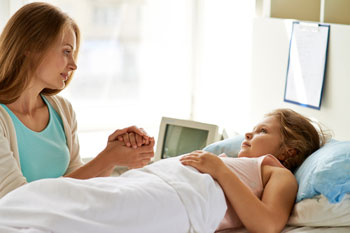 Seven out of 10 children and adolescents with severe mental health problems were admitted to hospitals outside of their areas last year, research reveals.
The 'alarming' figures, obtained by the British Medical Association (BMA) from NHS England under the Freedom of Information Act, point to worsening access to beds.
The data found 69% of child and adolescent admissions were classed OOA (out of area) in 2016-17 - up from 57% the previous year. This figure was below 40% in all English regions in 2014.
'These figures show, alarmingly, that well over half of patients are being placed out of area at a time when they are at their most vulnerable,' said Gary Wannan, the BMA committee on community care chair.
'It can be an incredible wrench for children to leave their homes and being based far away is not going to help a young person in crisis.'
Analysis by BMA also revealed the number of patients admitted for child and adolescent mental healthcare fell by 15%, from 4,485 in 2015-16 to 3,817 last year.
NHS England's figures pointed to wide variations in access to CAMHS (child and adolescent mental health inpatient services) beds across England.
The number of patients admitted to beds out of their area more than doubled in the south-west, and shot up by 92% in Yorkshire and Humber but fell by 88% in the east of England.
The child and adolescent mental health charity YoungMinds said improvements to inpatient and community care were 'crucial'.
'For young people who are hospitalised, being separated from loved ones doesn't help with recovery and makes a frightening situation even worse,' said chief executive Sarah Brennan.
'It's also extremely distressing for parents who can't easily visit their child because of long travel distances.'