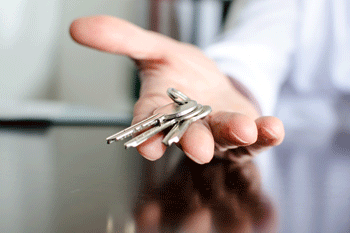 Council leaders have welcomed the announcement by Airbnb that it will ensure landlords have planning permission if they want to rent out their entire home for more than 90 days a year.
There have been concerns that unscrupulous landlords could be using the holiday lettings website as a way of renting out long-term accommodation without abiding by the necessary regulations.
Mayor Sir Steve Bullock, London Councils' executive member for housing, said: 'There are currently nearly 50,000 properties listed on Airbnb in London and around 57,000 empty homes. Ensuring short-term rentals advertised with all providers are being used in line with planning laws is a vital step in tackling a housing crisis which impacts on all Londoners.'
The move has also been welcomed by the Residential Landlords Association (RLA) who said research had shown 61% of entire homes and apartments listed on Airbnb in London were advertised as being available for more than 90 days per year.
RLA policy director, David Smith said: 'Whilst we have no problem with websites like Airbnb, all we want is for the laws as they stand to be properly enforced.
'The decision by Airbnb to better police its website is welcome news which will provide greater protection for those using the site and will not allow property owners to try to do long term renting on the cheap.'