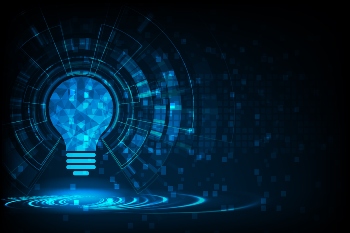 The UK energy crisis provides a call to action for UK organisations, including those in local government, to embrace more sustainable energy.
Yet, with limited financial support available in the form of public sector grants, local authorities are struggling to transition at the speed needed to meet the Government's goal to bring all greenhouse gas emissions to net zero by 2050. Dan Jarvis, the mayor of South Yorkshire recently said that 'the scale of investment is simply inadequate in relation to the threats we are facing'.
Additionally, a new report from the County Councils Network (CCN) argues that the government is jeopardising its efforts to reach net-zero emissions by being too 'city-focused in its climate action"' Sam Corcoran, leader of Cheshire East Council, explains: 'The government is at a real risk of undermining its net-zero target unless rural England receives funding and the policy attention that addresses the size of the challenge that we county leaders face.'
The reality is that transforming schools, universities, hospitals, and local government offices to run on more sustainable energy is a significant task. Without having the necessary tools in place to streamline their systems and processes efficiently, procurement teams in local government will fail to keep up the pace in a world where technology has the capability to accelerate the transition to net zero.
So, in light of the limited guidance and funding available, how can local governments reduce the cost of procuring more sustainable energy, without impacting day-to-day operations?
Automate to expedite (energy procurement)
Manually selecting renewable energy providers is especially challenging given the amount of time and effort it takes to manage – not only does it involve extensive market analysis, but the RFP process can be complex and time-consuming. Fortunately, advancements in Artificial Intelligence (AI) technologies can enable procurement teams to standardise the energy acquisition process to maintain a more cost-effective and diverse energy portfolio.
Now, rather than toiling through the manual assessment and selection of renewable energy providers, AI can simplify this marketplace analysis and speed up the RFP process, too. AI-based algorithms, specifically, can build and monitor partnerships with solar, wind or carbon reduction energy providers, meaning procurement teams can more easily uncover new opportunities with local suppliers in a more timely and cost-effective way.
Consolidate energy data into a single stream
For automated procurement to work effectively, local governments must have an accurate view of their existing energy mix, as well as the real-time market opportunities available to them.
This requires organisations to consolidate energy data into a single AI platform. API-based data integrations, for example, will use AI algorithms to pull together energy data that has previously been stored across individual facilities and systems. This will enable procurement teams to better understand their existing purchasing workflows, including current PPAs and legal workflows.
Additionally, aggregating data from multiple partners will provide a more holistic view of the local renewable energy market, enabling procurement teams to quickly and accurately identify the most suitable, low-risk suppliers to expand their energy portfolio.
Mitigate risk in real time
Importantly, AI can help to maintain energy provision while ensuring there is minimal risk to the critical services that UK citizens rely on. However, this will only be possible once local government teams have a data-driven understanding of the organisational and environmental risk of various scenarios.
By leveraging numerous data sets via one platform, procurement teams will be better placed to predict their organisation's real-time and future energy requirements. Using AI algorithms to match sensory data with climatic data, according to seasonal variations, while taking data on grid load and outages into consideration, will ensure various risks are identified ahead of time and action can be taken accordingly.
Harness transparent reporting
Procurement teams can also use AI to improve transparency around renewable energy investments, making their initiatives fully measurable and performance-driven from the outset. For example, real-time intelligence can be measured, scored and reported to relevant parties, which provides a much more accountable approach to reporting on energy investments. This level of transparency means teams can make far more confident decisions when it comes to investing in renewable initiatives in the future.
In an environment where local authorities are being tasked to do more with less, the procurement of sustainable energy must be low-risk and cost-effective.
AI technologies can play a huge role in helping procurement teams to gain a simplified view of the myriad of products and services available in the quickly evolving renewable energy market. By ingesting real-time market data with historical data sets and intelligent algorithms, procurement teams will be able to automate the acquisition of renewable energy and other net-zero products.
This will mean they can quickly identify new opportunities, while assessing suitability and risk in real-time, saving a magnitude of time and money. This information will also ensure there is no obscurity around the output of green investments, enabling procurement teams to prove that they are truly driving impactful results for their local authority.
Muhammad Malik is CEO and founder of NeuerEnergy