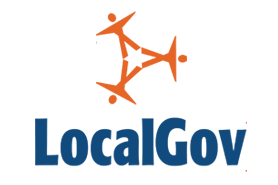 Following the furore surrounding former local government minister Phil Woolas's disqualification from Labour over his political campaign, Paul Wheeler asks what impact the case could have on local government elections
Generally, the law has kept its distance from elections and the nature of political campaigns.
But this is now set to change dramatically following the electoral court ruling with regard to the general election result in Oldham East and Saddleworth.
Former local government minister, Phil Woolas, the successful Labour candidate – by 103 votes – was judged to have made false statements of fact in relation to his Lib Dem opponent, Elywn Watkins.
The law in question is Section 106 of the Representation of the People Act 1983. Section 106 and its predecessors have governed what may and may not be said during an election campaign since 1895. Essentially, it makes it illegal to publish any false statement of fact in relation to a candidate's personal character or conduct, unless there are reasonable grounds for believing the statements to be true.
The election is now held to be void, and Mr Woolas has been disqualified from holding elective office for three years. A by-election is pending, waiting on the outcome of an appeal.
There is a long history of robust politics in Oldham, dating back to a parliamentary by-election in 1994, when the Labour Party accused the-then Lib Dem candidate of being 'high on tax and soft on drugs'.
A series of closely-fought campaigns at local and national level have contributed to an atmosphere of distrust between the candidates and parties. Contrary to popular belief, this is not the first time such legislation has been used.
In September 2007, this very section of the Act was used to overturn a local election result in Waltham Forest LBC where a Labour councillor was judged to have used false statements against a Lib Dem councillor and the election result was overturned.
So, where does this leave local politics? Having read the full 64-page judgement, one of the major questions left unresolved is the difference between the personal and political. Perhaps reflecting its origins in the late 19th century, the legislation presumes that election campaigns are largely personal ones between individual candidates.
The current reality is that almost all election campaigns are political ones, between representatives of major political parties. Moreover, there was an underlying assumption that the public would take, at face value, statements which appear in party leaflets, whereas I would suspect most people have a healthy disregard of all such leaflets at election time.
The ruling has left all politicians unclear about the line between false political allegations, which may be unpleasant but are allowable, and false allegations about a candidate's personal character, which can be ruled illegal.
None of this is confined to Oldham or one particular party. The Lib Dems famously campaigned in a parliamentary by-election in the 1980s with a slogan of 'the straight choice for Bermondsey', when there was an intense media campaign focusing on the sexuality of the Labour candidate, Peter Tatchell.
Certainly, this case could never have been brought in the US, where the First Amendment guarantees a right of free speech. Interestingly, the main basis of the appeal is that the interpretation of the electoral court was inconsistent with free speech and violated Mr Woolas' right to freedom of expression under the European Convention on Human Rights.
Regardless of the outcome of the appeal, the law – and expensive lawyers – are now destined to play more of a role in local and national politics.
In his latest announcement on the abolition of the Standards Board, and its local equivalents, the secretary of state made clear that all councillors would have legal obligations to declare interests, and would face the full weight of the law if found not to do so.
Irksome as the Standards Board often was, it did allow a mediation process in terms of councillor behaviour, which has now disappeared. Aggrieved constituents and organisations will now have little alternative to protracted legal cases.
And will it mean cleaner politics? Well, it will certainly constrain what parties and candidates say in their official leaflets in future. However, it may also lead to more 'unofficial' campaigning.
In a relatively-unnoticed judgement, Cllr Stephen Hurst, a Lib Dem councillor in Liverpool, was found guilty of distributing leaflets with offensive allegations about a Labour opponent which purported to come from a fictitious 'United Socialist Party'.
On a wider scale, the UK has been saved by some of the more vicious politics by strict media laws for political balance for TV and radio. A number of senior Conservative politicians are on record for their admiration for a Fox News-style of television and radio political reporting with no pretence of political balance – think of a Sun or Daily Mail TV channel.
In terms of healthy politics, that would be a much more worrying trend than a couple of dubious leaflets in Oldham.
Paul Wheeler is director of the Political Skills Forum