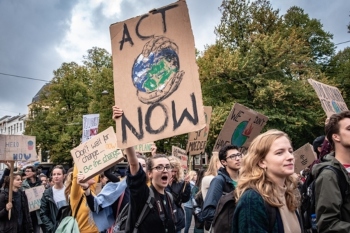 We know our residents in Buckinghamshire are very concerned about climate change. A residents' survey revealed they are already feeling the impact of climate change, noticing hotter summers and wetter winters.
Our goal, in line with many other local authorities and central Government, is to reach net zero carbon emissions in Buckinghamshire by 2050.
To do this, we need everyone, from individuals to big businesses, to play their part in reducing carbon emissions and securing a future for our planet.
We know that many people living in Buckinghamshire are trying to reduce their carbon emissions. But we need more widespread adoption of environmentally sustainable behaviours.