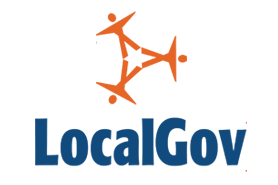 We live in image-conscious times. But we also live in cost-conscious times: this is the rub with a plan by a north London council to spend almost £86,000 on a rebranding exercise.
Many will sympathise with Haringey's leaders wanting to give its logo, signage and general appearance a once-over.
Especially as the borough is full of media types who might regard the price tag as pretty reasonable compared with what a commercial company might spend on a new image.
But Haringay, like other councils up and down the land, has had its budgets slashed and been forced to make big cuts including in its social services.
So it's not surprising opposition leaders should describe the whole thing as 'outrageous'.
The council's case for a new look hasn't been helped by the apparently secretive approach local critics accuse it of adopting.
There is a report outlining the project explains the rationale behind it, the costs and how the agency was selected. It's all perfectly above board and makes a clear case for spending the money.
There have evidently been focus groups asking what people feel about the place where they live which has apparently fed into the new designs.
The problem is, the general population in the streets of Haringey knew nothing about any of it.
One local activist went to the trouble of submitting a Freedom of Information request to find out what rumours of a new logo, street signs and stationery were all about.
That was on 25 June. A reply finally on 6 August arrived saying £40,000 had been allocated to explore a change of identity but 'no decision has been taken.'
Full information on the project could not be given, it explained, because under the terms of the Freedom of Information Act its release would be likely to inhibit 'free and frank exchange of views for the purposes of deliberation.'
So Haringey will shortly have a new logo, its staff will sport shiny pin badges and the refuse trucks will display rebranded signs.
Whether or not the money has been well spent is up for public discussion - which will no doubt commence now that people know what was decided, how much of their council tax went on it and what the new image will look like.