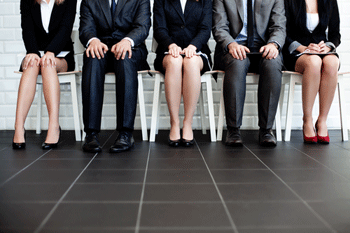 The majority of HR directors in local government believe a new style of leadership is required to help them deliver a better quality of service.
A new survey by talent development consultancy GatenbySanderson revealed 60% of HR directors believe entrepreneurism, innovation and digital are the three areas that leaders need to work on as their operating environments change.
The research found the capability to innovate and identify new approaches (79%) were the most common attributes local authorities are seeking in prospective sector leaders.
Commercial skills (70%) and an ability to manage change (60%) were also identified as key attributes for successful leadership.
The survey of 144 HR directors within the sector in England found many councils were implementing programmes to improve their capabilities and some (38%) also admitted to seeking new leaders.
However, GatenbySanderson warned many were still failing to review their recruiting processes for senior hires, leaving them susceptible to appointing a leader without the requisite attributes to lead them in future.
Jon Houlihan, local government lead at GatenbySanderson, said: 'While the community leadership principles of local government remain the same, the political, economic and social situation facing local government leaders has changed significantly in recent years.
'Successful leaders within the sector now need to demonstrate commercial nous, the ability to manage change and an aptitude for innovation and digital, alongside conventional leadership capabilities, to deliver effective leadership.'
'Overlaying these functional skills is the additional requirement to see beyond the outputs of your own organisation and understand the bigger concept of 'place', where integration and collaboration with other service providers are increasingly the norm and communities themselves are becoming co-producers,' he continued.
'The beauty of our communities is their demographic, geographic and social diversity, so there is no single blueprint model that will work across all. Our leaders must think flexibly to establish delivery frameworks that serve the dynamics of their local population.'
For more on leadership recruitment visit The MJ (£).