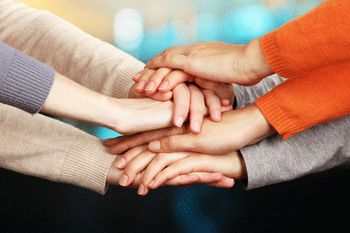 The Government today announced 16 projects which will receive £3m of funding to support 'innovative' approaches to integration.
The Integrated Communities Innovation Fund, delivered in partnership with Sport England, will help drive forward projects which aim to tackle the causes of poor integration.
The projects include a community gardening scheme in south-west London that helps new migrants practice their English language skills, and a project to run table tennis clubs across three housing estates in Brighton.
The fund will engage 70,000 people with activities in schools, community and leisure centres, and in partnership with businesses, local authorities and housing associations.
'Britain is on the whole a well-integrated society, but we know that too many people are still locked out of the benefits that come with full participation in society,' said communities minister Lord Bourne.
'To tackle the root causes of poor integration we need to bring together people from all backgrounds and from all parts of society, from business leaders to grassroots charities.
'That is why we have partnered with Sport England to fund 16 trailblazing projects that seek to bridge divides and bring communities together in bold and innovative ways.'
Tim Hollingsworth, chief executive of Sport England commented: 'Sport England is proud to be working with the Ministry of Housing, Communities and Local Government to help integrate communities up and down the country.
'Not only does taking part in sport and physical activity have powerful mental and physical health benefits, it can help people develop new skills and bring them together in a shared experience.
'We look forward to working with the projects as they help people feel more connected to their communities and society as a whole.'