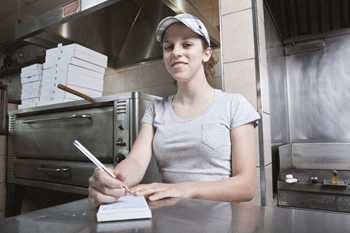 The number of households moving into employment because of a limit on their state benefits is continuing to rise, according to the Government.
Work and pensions secretary David Gauke said 35,000 households had gone into work in the last quarter because of the benefits cap, up 5,000 from the previous three months.
He said the latest figures represented 'thousands of success stories' and the total was continuing to rise since the measure was introduced in 2013.
The cap limits the amount of benefits a household can claim to £23,000 in Greater London and £20,000 a year elsewhere.
Since it started 160,000 households have had their benefits capped and 39,000 have moved into work according to official figures.
The Government says the measure incentivises work because anyone in employment and eligible for Working Tax Credit or the equivalent under Universal Credit is exempt.
Mr Gauke said: 'It is fair that people out of work face the same choices as those in work, and putting a cap on how much someone can receive in benefits restores that balance.
'Behind today's figures are thousands of success stories as people start new jobs and benefit from a regular wage for their families.'