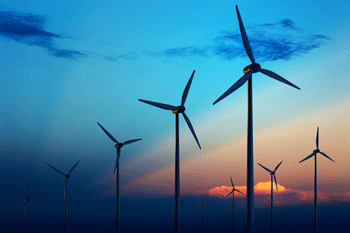 The Government has released details of a £300m fund to support renewable electricity projects.
The amount of money available is £95m higher than originally expected when the Contracts for Difference scheme was originally announced in July.
Projects will compete at auction for contracts with £65m allocated to initiatives involving existing technologies and the remainder earmarked for those less established, such as marine and offshore wind.
Energy and climate change secretary Ed Davey said: 'We are transforming the UK's energy sector, dealing with a legacy of underinvestment to build a new generation of clean, secure power supplies that reduce our reliance on volatile foreign markets.
'Average annual investment in renewables has doubled since 2010 – with a record breaking £8bn worth in 2013. By making projects compete for support, we're making sure that consumers get the best possible deal as well as a secure and clean power sector.'