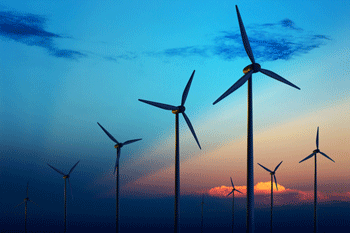 A £20m regional energy fund has been opened to Scotland's councils and community groups, in a bid to reshape the delivery of power.
Under the Local Energy Challenge Fund, town halls, charities, housing associations, community groups, businesses and universities can apply to establish low-carbon energy pilot projects in their areas.
Scottish Government targets would see 500 MW of community and locally-owned renewables in operation by 2020. This could be worth up to £2.2bn over the lifetime of associated projects.
Scotland's first minister, Alex Salmond, said the fund was an opportunity to 'reshape how energy is delivered and used in communities throughout the country'.
'Scotland is already leading the way in the UK, helping communities to own and benefit from their own energy projects.
'By giving people a stake in heat and electricity generating technologies, we can address climate change through low carbon projects, and also tackle fuel poverty.
'I am confident this fund will help facilitate some of the country's most innovative and exciting energy projects, and it cements our position as a global leader in renewables and low carbon development.'