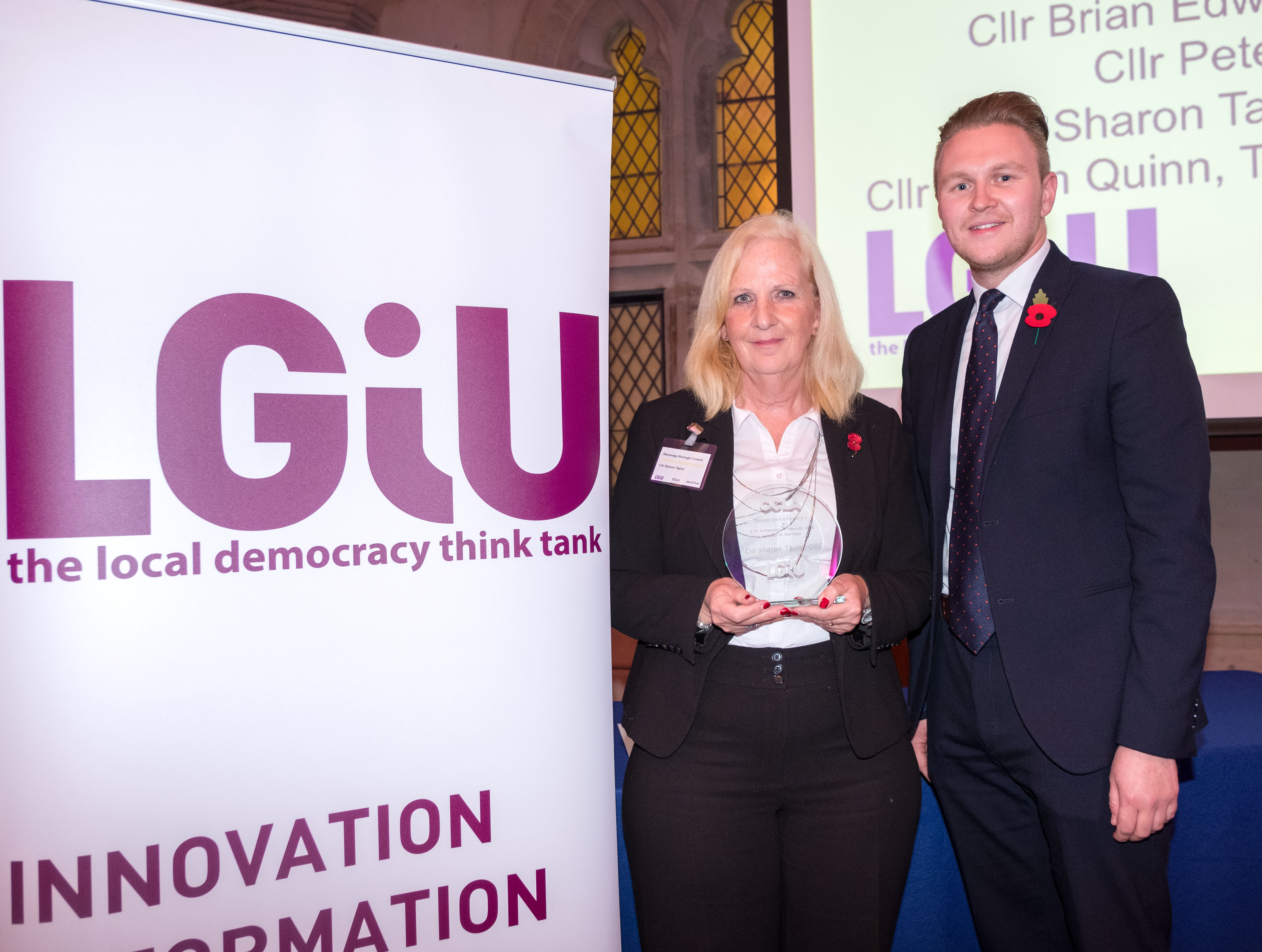 Councillors across the UK were honoured for their public service yesterday as the 2016 C'llr Award Winners were revealed.
This year's winners of the LGiU and CCLA's annual ceremony were selected from 200 nominations—a record amount for the Awards—and chosen by a group of judges made up of local government experts and councillors.
The top prize for Leader of the Year went to Cllr Sharon Taylor of Stevenage Borough Council, with Cllr Marion Brighton of North Kesteven District Council going home with the 2016 Lifetime Achievement Award.
Cllr Fozia Shaheen of Bradford Council walked away with the Young Councillor of the Year prize, and the Local Trust Community Collaborator Award went to Cllr Lisa Rutter of Barnet Council with an honourable mention to Cllr Sarah Judge of Manchester City Council.
'The 2016 C'llr Award winners showcase the best of the best across local government,' said LGiU chief executive Jonathan Carr-West.
'These are the councillors who are working tirelessly to make our communities better places to live.'
'For the past seven years we have been honouring the work of councillors, but this year's winners have really pushed the envelope,' he continued.
'It is such a privilege to honour their achievements. We congratulate them on their outstanding work and are looking forward to hearing about their future accomplishments.'
Full list of winners:
County Councillor of the Year (including Unitary): Cllr Lynn Pallister, Redcar & Cleveland Council.
District Councillor of the Year: Cllr Edward Turner, Oxford City Council. Cllr Ida Carmichael, Burnley Borough Council (Honourable mention).
Parish Councillor of the Year, in association with NALC: Cllr Chris Brown, Cholesbury-Cum-St Leonards Parish Council. Cllr Derek Lacey, Chesham Town Council (Honourable mention).
Metropolitan Borough Councillor of the Year: Cllr Joanne Dodds, City of Bradford Metropolitan District Council. Cllr Lucinda Yeadon, Leeds City Council (Honourable mention).
Leader of the Year: Cllr Sharon Taylor, Stevenage Borough Council.
Local Trust's Community Collaborator Award: Cllr Lisa Rutter, Barnet Council. Cllr Sarah Judge, Manchester City Council (Honourable mention).
Lifetime Achievement: Cllr Marion Brighton, North Kesteven District Council.
Young Councillor of the Year: Cllr Fozia Shaheen, Bradford Council.
Member's Choice: Communicator of the Year: Cllr Phil Bateman, City of Wolverhampton Council.