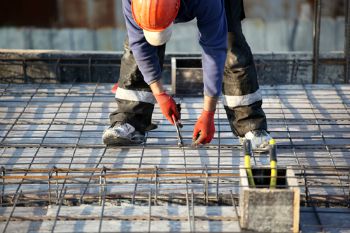 The Government's plan for a Northern Powerhouse could be under threat due to a 200,000 worker shortage, according to new research.
The concept of the Northern Powerhouse has been hailed by many within the industry as a great source of potential economic prosperity and construction development.
However, research by UK Construction Week reveals that there are simply not enough available workers on the ground.
Charlie Scherer, chief operating officer at residential construction business at Willmott Dixon said: 'While it is welcome news that devolution deals will likely increase development in the major northern hubs, there is much to be done if the industry is to have the capacity to make the most of the opportunities presented.
'Skills shortages are now equal to their pre-recession highs. Our industry is expected to grow by 2.9% every year for the next five years, creating 224,000 new jobs, but as we expect 400,000 people to retire in the same period a major gap is placing that growth in jeopardy.'
Chris Wood, CEO at Develop Training added: 'An aging and poorly trained workforce is a real problem facing the construction industry. Take the energy and utilities sector for example, 50% of the workforce is predicted to leave the industry by 2023, meaning 200,000 new recruits are needed to plug the gap.
'Without a marked increase in training provision, it is difficult to see how new construction opportunities will be delivered appropriately.'
The research shows a push must be made towards enabling young people to learn the skills required, making clear the benefits of a career in construction and making more apprenticeships available to attract a new generation to the industry.