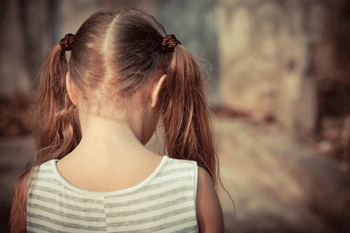 Over a hundred thousand extra children of public sector workers have been pushed into poverty due to pay restrictions and benefit cuts, trade unions say.
New TUC analysis has revealed one in seven children (550,000) living with a public sector worker in their family will be below the poverty line this April.
This is an increase of 40% since 2010.
The Trade Union Congress' analysis found that under the Conservatives 150,000 extra children of public sector workers had fallen below the breadline because of public sector pay restrictions and in-work benefit cuts.
The research also discovered the average household income for families where both parents work in the public sector will be down around £83 a week in real terms by April 2018.
Households where one parent works in the public sector and another works in the private sector will lose on average £53 a week.
The South West (+55%) has seen the biggest increase in child poverty rates among families with a public sector worker in England, the TUC found. It's followed by the North West (+51%) and East Midlands (+50%).
'The Government's pay restrictions and in-work benefit cuts are causing needless hardship,' said TUC General Secretary Frances O'Grady.
'Public servants shouldn't have to worry about feeding or clothing their kids. But many are struggling to afford even the basics.
'Ministers must give public sector workers the pay rise they have earned. If they don't more families will fall into poverty.'
Responding to the TUC's findings, a Government spokesperson said: 'We do not recognise these figures. The best route out of poverty is through employment, and since 2010 an extra three million more people are now in work and 600,000 fewer children are living in workless households.
'But we recognise that budgets are tight, which is why we have confirmed that the 1% public sector pay cap will no longer apply, and we've doubled free childcare – worth £5,000 per child each year.'