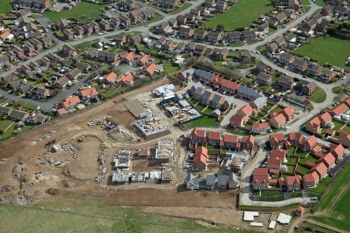 The use of digital tools in the planning process will be tested by 10 councils as part of a Government pilot.
The councils will share £1.1m to implement a pathfinder programme to make planning proposals more accessible and interactive through online maps and data.
Councils will test how existing local plans translate into the new system, including moving towards an interactive map with accompanying annotation document.
Housing minister Christopher Pincher said: 'We are moving away from notices on lampposts to an interactive and accessible map-based online system – placing planning at the fingertips of people."
'Today's announcement will ensure the planning process will be brought into the digital age. Communities will be reconnected to a planning process that is supposed to serve them, with residents more engaged over what happens in their areas.'
The chosen councils are:
Newcastle City Council and Gateshead Council
Stratford upon Avon District Council and Warwick District Council
Plymouth City Council, South Hams District Council and West Devon Borough Council
Dacorum Borough Council
Broxbourne Borough Council
Birmingham City Council
East Suffolk
London Borough Hounslow
Royal Borough of Kensington and Chelsea
Ashford Borough Council