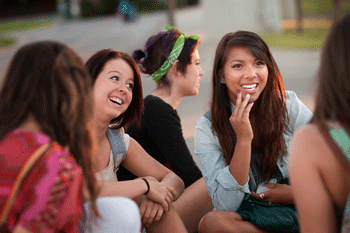 Youth projects across the country are to be given a £12m boost culture secretary Nicky Morgan has announced.
It will include up to £7m towards a 'youth accelerator fund' to expand existing successful projects, and £5m for the #iwill Fund, jointly supported by the National Lottery.
Young people will 'play a key role in decisions over funding allocation by working directly with policy makers to ensure activities properly meet their needs.'
Ms Morgan said: 'We will use this immediate investment to benefit young people in as many local areas as possible.
'This will pave the way for the ambitious, long-term infrastructure plans for our youth services that we will deliver over the next five years - led by the views of young people and those that work with them.
'If we wish to use all the great talent in our country it is vital that we offer opportunities to our next generation, not just in school but outside the school day.'