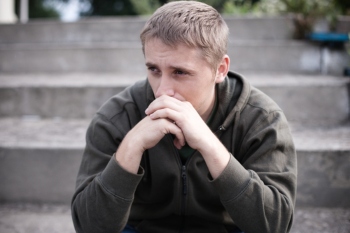 Young people, BAME workers and those on insecure contracts have lost out most as a result of the changing jobs market during the COVID-19 crisis, says new research from the Resolution Foundation.
The findings emerged as a report by New Local (formerly New Local Government Network) calls for Department for Work and Pensions-run job support to be scrapped and for local areas to step in to provide better help to disabled people.
Around one-in-five young people, and more than one-in-five black, Asian and minority ethnic workers who were furloughed during lockdown have since lost their jobs – and just one-in-three young people who have lost their jobs have been able to find new work, says the Resolution Foundation report Jobs, Jobs, Jobs.
The report, which is supported by the Health Foundation, includes a detailed online YouGov survey of 6,061 adults across the UK and looks at how the labour market has changed during the crisis, and the outlook for jobs over the coming months.
While it notes that furloughing has curbed the rise in unemployment early in the pandemic, the report said the winding down of the Job Retention Scheme (JRS) is showing the true nature of the jobs crisis. It found that of all surveyed workers who have been furloughed, around half have returned to work in full, one-in-three are still fully or partly furloughed, and almost one-in-10 have lost their jobs.
The fall into unemployment after furloughing has been most common amongst 18-24 year olds (19%), BAME workers (22%), and those previously working on insecure contracts (22%).
The Resolution Foundation says the scale of unemployment identified in the survey implies an unemployment rate of 7% in August – well above the latest official figures of 4.5% in the three months to August – rising to 20% among 18-24 year olds. This would mean the UK is already facing the highest levels of youth unemployment in four decades.
Senior research and policy analyst at the Resolution Foundation Kathleen Henehan said: 'The first eight months of the COVID crisis have been marked by an almighty economic shock and unprecedented support that has cushioned the impact in terms of people's livelihoods.
'But the true nature of Britain's jobs crisis is starting to reveal itself. Around one-in-five young people, and over one-in-five BAME workers, have fallen straight from furloughing into unemployment.
'Worryingly, fewer than half of those who have lost their jobs during the pandemic have been able to find work since. This suggests that even if the public health crisis recedes in a few months' time, Britain's jobs crisis will be with us for far longer.'
For more in this report, visit The MJ (£).