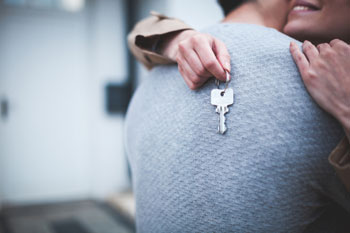 Young people today are half as likely to get on the housing ladder than they were 20 years ago, local government leaders have revealed.
A new report from the Local Government Association (LGA) has found that just 11% of people born in 1996 own their home today, compared with 21% of those born in 1976 who owned their own home by the time they were 22.
Titled 'Understanding Local Housing Markets', the LGA report says that the high cost of the private rental sector is preventing households from being able to save for a deposit and it warns that many young people face renting into retirement.
On average households in England are now spending 33% of their income on private rent. In many London boroughs average rents are over 50% of household earnings.
The average deposit in England is 72% of an individual's gross salary, according to the LGA, rising to 137% in London and dropping to 56.7% in the North West.
The LGA's report also shows how many home-owners are finding themselves unable to climb up the housing ladder once on it, with the number of mortgaged movers 50% below 2006/07 levels.
'Home ownership remains a distant dream for most young people, with the high cost of the private rental sector meaning many are unable to save for a deposit to get on to the property ladder and face the prospect of being stuck renting into retirement,' said Cllr Martin Tett, the LGA's housing spokesman.
'However, what is now becoming apparent is once on the ladder, those other rungs are becoming increasingly out of reach.'
Ahead of the LGA's Annual Conference in Bournemouth next week, council leaders have called for the powers and funding to fix Britain's 'broken' housing ladder by building new social rented homes.
They have urged the Government to use the Spending Review to devolve the Right to Buy scheme so that councils can set discounts locally and retain 100% of their receipts to invest in more homes locally.
They also called on Whitehall to invest in supporting all councils to build more homes.
'Homes for affordable and social rent are desperately needed across the country,' said Cllr Tett.
'Councils must be able to ensure a mix of homes – to rent and buy - which are affordable for those people that need them and that are crucial for enabling people to save money towards a deposit.
'By scrapping the housing borrowing cap, the Government showed it had heard our argument that councils must be part of the solution to our chronic housing shortage.
'The Government needs to use the Spending Review to build on this by introducing further measures to spark a genuine renaissance in council housebuilding in all areas.'