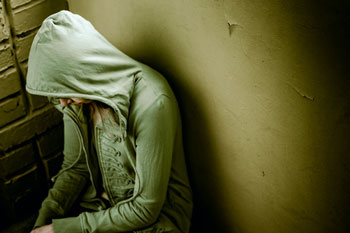 Children and young people released from young offender institutions are getting too little support in the community and are being 'set up to fail', a new report shows.
HM Inspectorate of Probation and HM Inspectorate of Prisons followed the experiences of 50 young people released from all five young offender institutions across England and Wales to evaluate the support they received in their local areas.
The study found that 37 of the 12- to 17-year-old boys and young men needed input from children's social care services, but only six received help with resettlement.
Only 44% got the specialist support for their substance misuse problems that they should have had after release and only 11 went into education or training immediately after release.
In the three months after release, half of the group had been subject to police investigation and a further 10 individuals had been convicted of a further offence. Six of the group had gone missing.
'Children and young people are not getting the help they need to prepare for release and to resettle back into the community. There are specific programmes to help individuals prepare for release, but none of the people in our sample attended one,' said chief inspector of probation Justin Russell.
'We found staff in youth offending teams had little knowledge of the activity that had taken place in custody, and were unable to build on this work in the community.
'Many of these children and young people need help to find accommodation and to get into education, training or employment. Those with substance misuse and mental health issues also need seamless support in the community.
'If the right services are not in place, these often-vulnerable people are being set up to fail.'
Responding to the report, the chair of the Local Government Association's Children and Young People Board, Cllr Judith Blake, said: 'It is crucial that specific needs of individual children and young people are met both during their time in custody and after they leave to give them the best opportunity for rehabilitation.
'Councils are often made aware of release dates at short notice which makes resettlement planning by youth offending teams extremely difficult.
'A severe lack of social rented housing means that finding suitable accommodation for young offenders upon their release can be challenging, especially at short notice.'
Cllr Blake said that the Government should give councils the powers and funding to build more council houses. She also said there needs to be more secure children's homes and Young Offender Institutions.
On top of these measures, Cllr Blake recommended that councils be given more time to prepare for the reintegration of young offenders into the community.
'A longer planning period would support improved resettlement, allowing time to identify the right placements and provide certainty and stability for young people leaving custody,' she said.
'It is also vital that the youth secure estate works more closely with its partners and that all parts of the system are properly resourced to improve outcomes for all children and young people in custody.'?